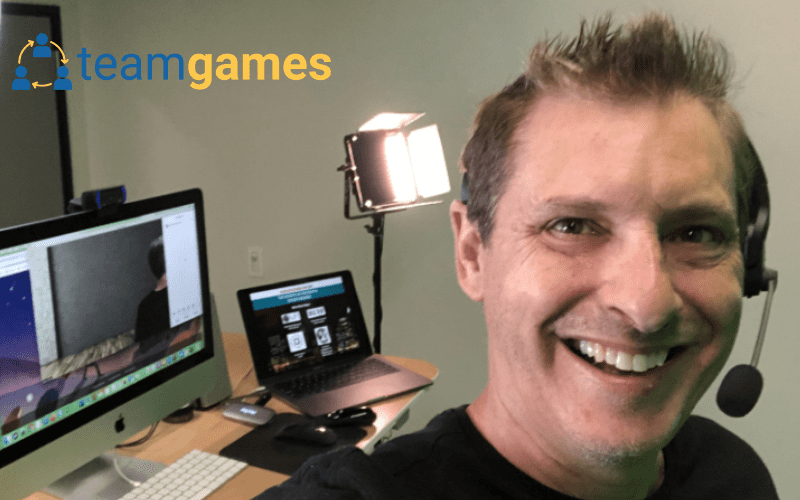 Since the rise of remote teams, virtual team events have become increasingly popular in recent years, particularly since the COVID-19 pandemic. Organizing and planning virtual events are as important as in-office or offline events. A happy virtual team results in a happier work environment, increased productivity, great team bonding and engagement.
Virtual team building events, team-building activities and games are a great way to unite the remote team and boost their morale. As more businesses are hiring remote teams, it's crucial for businesses to plan these team-building activities every once in a while.
Although team-building activities and virtual events are crucial for remote teams, it might feel a little overwhelming to plan and organize them often. However, the right planning can make anything possible. In this blog, we are going to share some important tips for planning the perfect virtual event. So, stay with us and keep reading.
Top 10 successful tips for planning the perfect virtual events for remote teams
Decide on a virtual team events platform
Since virtual teams are located in different locations and operate remotely, it's crucial to decide on a platform for the virtual event. Most companies operating remotely rely on a platform like Zoom, and Teams to plan their virtual events. There are many team building games on Zoom that you can go for. Since each platform has its own features and limitations, make sure the platform you use supports all the features required to plan a virtual event successfully and meets your needs and budget.
Connect with the team to know their preference
It's always good to talk to the team about their preferences for virtual team events. If you want to make sure you're planning a successful virtual team building activity, it is highly recommended to connect directly with your remote team to see what they'd love to participate in or what kind of virtual team building activities benefits will be most fun for them.
Select the right date and time
It's important to select the right date and time for the event. Since remote teams work from different locations, the time zones might not be the same for everyone. Therefore, it is necessary to talk to the remote team, ask them about their preferred time and then decide on a date and time for the virtual team. This will enable the whole team to participate in the virtual events and enjoy the team building experiences.
Keep the virtual events creative and fun
Virtual events are meant to be fun so that all the remote employees spend their time doing fun activities and virtual team events. It would be great to come up with creative ideas which keep the employees engaged and entertained. Whatever event you plan, whether it's presentations, interactive activities, online team building games, virtual client engagement Events or Q&A sessions, make sure to make them as fun and creative as you can.
Send email invitations
It's always better to send an email invitation to the team when you decide to host a fun virtual event. While sending the email invitation, make sure to include all the details such as your contact information—including email address, website, phone number, and address. Also, make sure to clearly mention the date and time of the virtual events. You might even ask the team to become presenters or co-hosts of the team-building activities. This will encourage the remote teams to participate in virtual team events in huge numbers.
Test your technology
No matter what technology, virtual event platform or video conferencing platform you choose, make sure to test the technology before you begin with the team-building activities, virtual events or online team-building games. This will ensure that the technology works smoothly throughout the virtual event. It would be great to test your audio and video quality, internet connection, and software.
Provide clear instructions
Make sure to provide clear instructions to your attendees on how to join the event, how to participate in activities, and how to ask questions. Send out reminder emails or messages with the relevant information, such as login details, time of the virtual events, and other instructions on how to use the platform, and interact with the remote team. You should also have a dedicated team of tech individuals who can assist the participants with any kind of technical or logistics issues.
Promote your event
If you have any big event coming up like an annual corporate virtual event where the whole team is involved, you might even want to promote your event. To get the whole team to attend your event, you can promote it through social media, email marketing, and other channels. This would help to spread the word and generate interest. You can also create a registration form for the event which includes information such as date, time, speakers, or special guests if there are any.
Manage logistics
Logistics is a key element to manage while planning a virtual team building event. It's better to look over some of the important factors such as the size of the team while planning a virtual event. Whether it's a team building activity, virtual team games, or corporate virtual event, maintaining the logistics and being organized will help to remain updated about the number of attendees and will also let the event planner know about those who can't join for some reason or the other.
Follow up after the virtual events
Last but not the least, following up after the virtual event is a must-to-do. It's always a good idea to follow up with attendees to gather feedback and to provide any additional information or suggestions. You can also send out a survey or feedback form to know what the team liked and what could be improved for future virtual events. This will ultimately help with better planning, and organizing the next virtual team building event or virtual team games.
Wrap up
As went through the 10 tips for planning a perfect virtual event for online team building activities, we come to understand that every event- whether offline or online requires some planning and organizing. Some might think organizing virtual team events is all fun and games, but that's certainly not the case. A virtual team building event also requires a great level of planning and mindful execution.
Companies can use tips to help facilitate virtual events and bring remote teams together successfully.. If followed correctly, these teambuilding tips could help you organize a virtual event like never before. So, follow the tips and let us know how they worked out for you. Lastly, we wish you a successful next virtual team-building event.