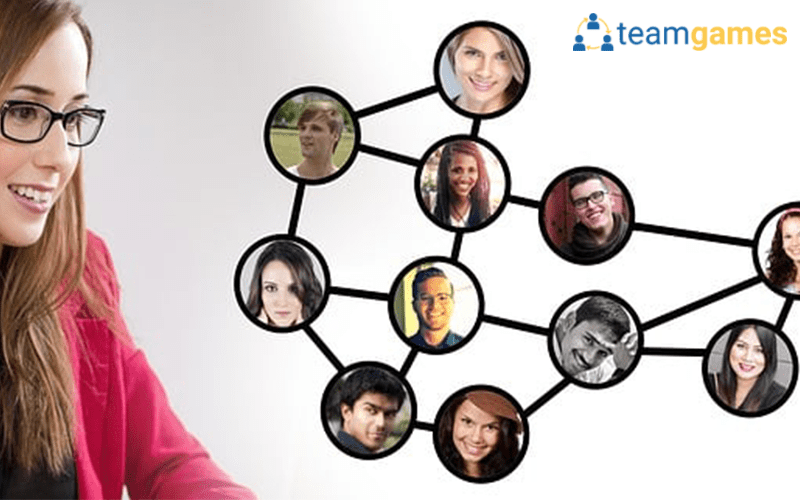 After the Covid-19 outbreak, many companies have adopted virtual events remote or hybrid work environments. The hybrid work model is an excellent fusion of both worlds and promotes flexible working culture. Hybrid teams consist of a mix of remote workers and in-office workers. Hybrid teams are becoming increasingly common as many companies have adopted flexible working arrangements that allow employees to either work from the office, work from home or other remote locations.
Hybrid teams have several benefits which include increased flexibility, greater autonomy for team members, improved work-life balance, and access to a wider pool of talent. Just like in-office and remote teams, team-building activities and virtual events are crucial for hybrid teams as well. In today's time where organizations- both big and small have started adopting hybrid work culture, keeping the team engaged and connected is important to ensure the team is happy, motivated and productive.
To know more about the benefits of virtual team building activities.
If you have a hybrid work culture in your organization and looking for some fun virtual events and fun team games, this blog is your treasure. Hybrid teams require unique approaches to virtual events and virtual team building activities that can cater to both in-person and remote team members. So, let's discuss these virtual team events next.
Here are some ideas for the perfect virtual events for your hybrid team
Virtual game night
Games are always fun whether you play them in the office or in a virtual or hybrid set-up. If you follow a hybrid work culture, hosting a virtual game night can be quite fun and interactive. Hosting a virtual game night allows both in-office employees and remote team members to participate in the games. There are several game options such as custom trivia games, Pictionary, charades, and more. These virtual games promote team bonding and foster camaraderie between all team members.
Virtual book club
Book reading is probably one of the best team-building activities for any team. You can host a virtual book club and encourage your team members to read a book together and later on conduct a book club meeting to discuss it. Book reading isn't just fun but a very enlightening activity for one's soul. This event can be hosted in person or remotely, and the team members can participate via video conference.
Virtual scavenger hunt
Plan a virtual scavenger hunt that involves both in-person and remote team members working together in a team and finding clues to complete the challenges. Games like these are a fun way to promote team collaboration and result in team bonding and engagement.
Team building games on Zoom
Zoom is one of the most popular platforms for virtual meetings, discussions, webinars, and of course, games! There are several games and team-building activities that the team can play on Zoom such as icebreaker questions, Zoom team-building Bingo, Zoom scavenger hunt, Zoom trivia night, online charades, and more. These virtual games and activities bring the team together and bring out their fun side as well.
Virtual escape room
Hosting a virtual escape room is another great activity that promotes team-building along with having great fun with the team. Hosting a virtual escape room event brings the team members together to solve puzzles and escape a virtual room. Moreover, this virtual event also promotes problem-solving and teamwork skills, which are essential for hybrid teams.
Virtual employee wellness programs
Although many employees enjoy remote and hybrid work cultures, it can be challenging for some. Thus, for the mental and social well-being of employees, conducting virtual wellness programs can be very helpful. These wellness programs can also work for the mindfulness of the employee and help them adapt better to the remote work culture.
Virtual Pictionary
Pictionary has been one of the most popular virtual games because it is quite easy to play. Virtual and hybrid teams often play and enjoy this game with the team. Players can play Pictionary in pairs and teams. The game is simple- each player receives a prompt and draws that object while the others try to guess the drawing. Those who identify the object correctly win. Now, doesn't that sound fun?
Virtual cooking class
Cooking together is one of the fun virtual team-building activities. The organization can host a virtual cooking class where interested employees can participate and learn to cook a new dish. This event promotes teamwork, creativity and culinary skills. The cherry on top is the final dish that you can enjoy after all the fun and hard work.
Virtual Never Have I Ever game
Never Have I ever" is one of the most popular games to play with friends and colleagues. The virtual edition of this game is just as fun with simple rules. Players take turns saying something they have never done in their life. Those who have done that thing will get one point and those who haven't will get none. The person with the least points wins the game. As simple as that! This virtual game bounds the team, make them comfortable with each other and promotes employee friendliness.
Virtual fitness challenge
We have often seen offices hosting fitness programs such as yoga, meditation, etc in the office premises. The same can be done virtually for the remote and hybrid teams. Planning a virtual fitness challenge encourages in-office and remote team members to stay active and healthy. This virtual event can be hosted via video conference, and team members can participate in various exercises, yoga, pilates and more to boost their physical and mental health.
Start planning perfect virtual team building events for your team now.
Your remote and in-office team deserves fun and engaging team-building events often. These virtual events, team building activities and fun team games aren't just for fun but also promote teamwork, collaboration, and creativity. Since you are planning these events for the hybrid team, also make sure to include them in the planning, ask for their suggestions for the next event and plan accordingly. Making the employees feel included is one of the most important parts of planning the whole event.
The 10 virtual team-building activities mentioned above were our attempt to help you with ideas for your next event but you can always make it fun with your innovative and creative ideas. So, start planning events that cater to both in-person and remote team members and make sure everyone's having a fun time.