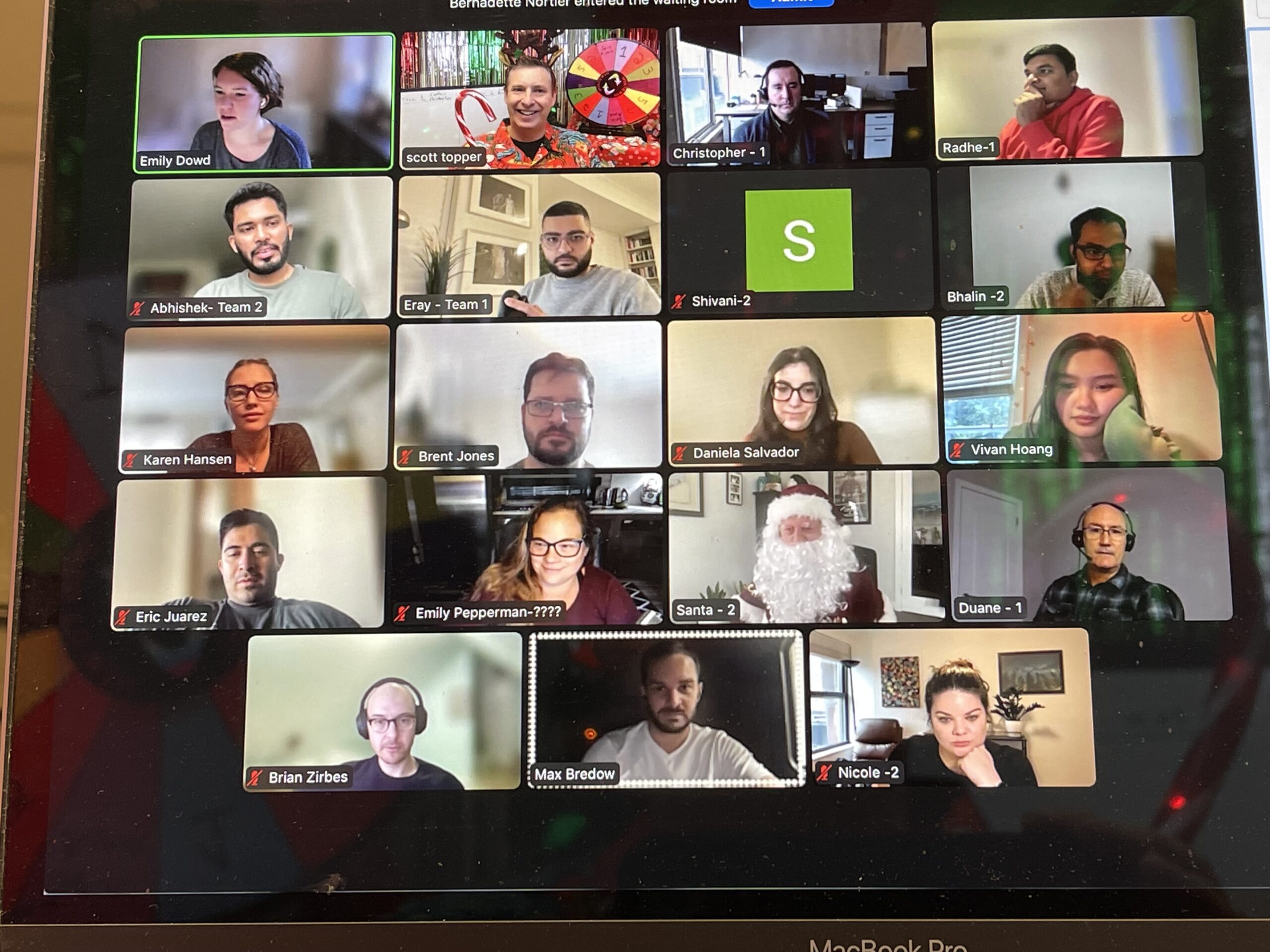 Ever since the pandemic hit the world in 2020, companies worldwide started shifting to the remote mode of working. Even after the Covid situation improved, some companies kept the remote work model because of its diverse benefits. Meanwhile, online video conference platforms like Zoom became remote teams' go-to app. Apart from team discussions, meetings and video conferences, Zoom is quite popular for virtual games and team building activities. Even today, many virtual teams and remote organizations use this app to meet and connect with each other. Playing games on Zoom became the new way of engaging with the teams, even after the pandemic lifted.

If you are wondering what games and fun activities you can play on Zoom, this is the right blog for you. In this blog, we are going to talk about some of the most interactive Zoom Team building activities, virtual games and fun events. So, stay with us and read on as we share the best fun and interactive team building activities and games with you. Before that, we will talk a little about the importance of team building activities for virtual teams. Let's go!

Importance of team-building activities for virtual teams
Team-building activities, team-building games and events are quite important for virtual teams. Team building activities boost the team's morale and make the employees comfortable with each other. Moreover, mentioned below are the more benefits of team building activities that you must know.
Promotes better communication
Team-building activities help improve communication among virtual team members. These fun games and events create an environment where people can get to know each other on a personal level and share their thoughts and ideas more freely.
Builds trust among the teams
Team building games activities and fun events help strengthen the trust between the team members. They provide the teams with an opportunity to work together and see each other's strengths and weaknesses. Moreover, these games help them rely on each other and trust each other to achieve their goals.
Increases collaboration
Team-building activities and games promote collaboration in the team and allow the members to work on a common task with much reliability and cooperation. In addition, these fun team games encourage the remote employees to work together, share their ideas and foster unity to promote better teamwork.
Enhances productivity
When team members feel connected and supported, they are more likely to be productive. Thus, team-building games and fun virtual team events help to create a positive and productive work environment where people feel motivated to do their best work and feel mentally happy as well.
Boosts morale
Since team-building activities are fun and engaging, they boost the team's morale and make their work enjoyable for them. These virtual team events provide the employees with a break from the monotonous routine and bring in a breath of fresh air every now and then.
The Most fun and interactive Zoom team-building activities for virtual teams 
Lightning scavenger hunt
To play this fun game on Zoom, create a list of items or characteristics. On your next group activities on Zoom, challenge your coworkers to collect the items or characteristics and present them in front of the virtual team. The lightning scavenger hunt can be played by both small and large groups using the Zoom app. In fact, it is a fun and engaging Zoom team building activity that teams often enjoy playing.
Virtual Trivia Night
A fun trivia night is always a good idea! You can host a virtual Trivia night on Zoom with questions related to your team's interests or work-related topics. You can help from websites like Kahoot and Quizlet to create interactive quizzes. To make the game more engaging, divide the team into two groups and have a competition to see who gets the most points. This activity doesn't just promote teamwork but also encourages learning and healthy competition. Lastly, the teams can also plan a custom trivia game related to their interests.
Blackout truth or dare
Blockout truth or dare is a fun Zoom game that will help your team become more acquainted. The rules of this game are simple. First, the player acts as a dare master and the dare master calls out the truth or dare by calling out one brave player to respond. The game continues for multiple rounds until one player remains. Blackout Truth or Dare is a fun team-building game on Zoom for large groups and big teams.
Virtual Pictionary
Pictionary is a classic game that can be adapted for virtual team-building games. Pictionary can be played using a whiteboard or screen-sharing feature on the Zoom app. In this game, one person draws while the others try to guess what the drawing is. This game can be made more fun by dividing the team into two and having a competition to see who gets the most points. This activity encourages creativity, communication, and teamwork.
Guess the emoji board
This game can be a great warm-up before the beginning of a meeting. To play guess the emoji board, each participant sends a screenshot of their "most recent" emoji board on their phone. After collecting screenshots from all the participants, those emojis are shared on the screen and displayed one by one in the group. The participants have to guess whose emoji board is displayed based on the emoji. It's a great game of guessing which guarantees a good time.
Virtual talent show
A virtual talent show is one of the most fun zoom team-building activities. Bring out the best talent of remote teams such as singing, dancing, playing an instrument or anything else through a virtual talent show. Using the Zoom app, the team can use a virtual whiteboard or screen-sharing feature to showcase performances. This team-building activity promotes creativity, builds team morale and makes the team appreciate each others' talents.
Charades
Who doesn't love playing charades? The virtual version of this fun game is just as interesting. The team can use the chat feature or a whiteboard to play charades. In this game, one employee has to act out a word, phrase, or movie name and the others have to guess it. The game becomes quite fun when the team gets divided between two and each team gets the chance to guess the phrase enacted by their team member. This fun team-building activity on Zoom is a perfect blend of creativity, teamwork and fun.
Plan out fun Zoom team building games and fun events for your virtual team.
Make remote work a great experience for your virtual team. Playing fun team games and hosting Zoom team-building activities is a fun way to make meetings more fun, interesting and engaging. You shouldn't miss a chance to tell your virtual teams you care for them and their mental well-being. Hosting team-building games and events is a great way to let them know you think about them and are willing to keep the employees engaged, happy and entertained.
These games will also help the team members to know each other well and connect on a deeper level.
If you know of more remote team-building activities, fun team games or virtual team events that you think are great for bringing the remote teams together, mention them below. We would love to know all about the best zoom team-building activities and events to plan for our teams in the future.