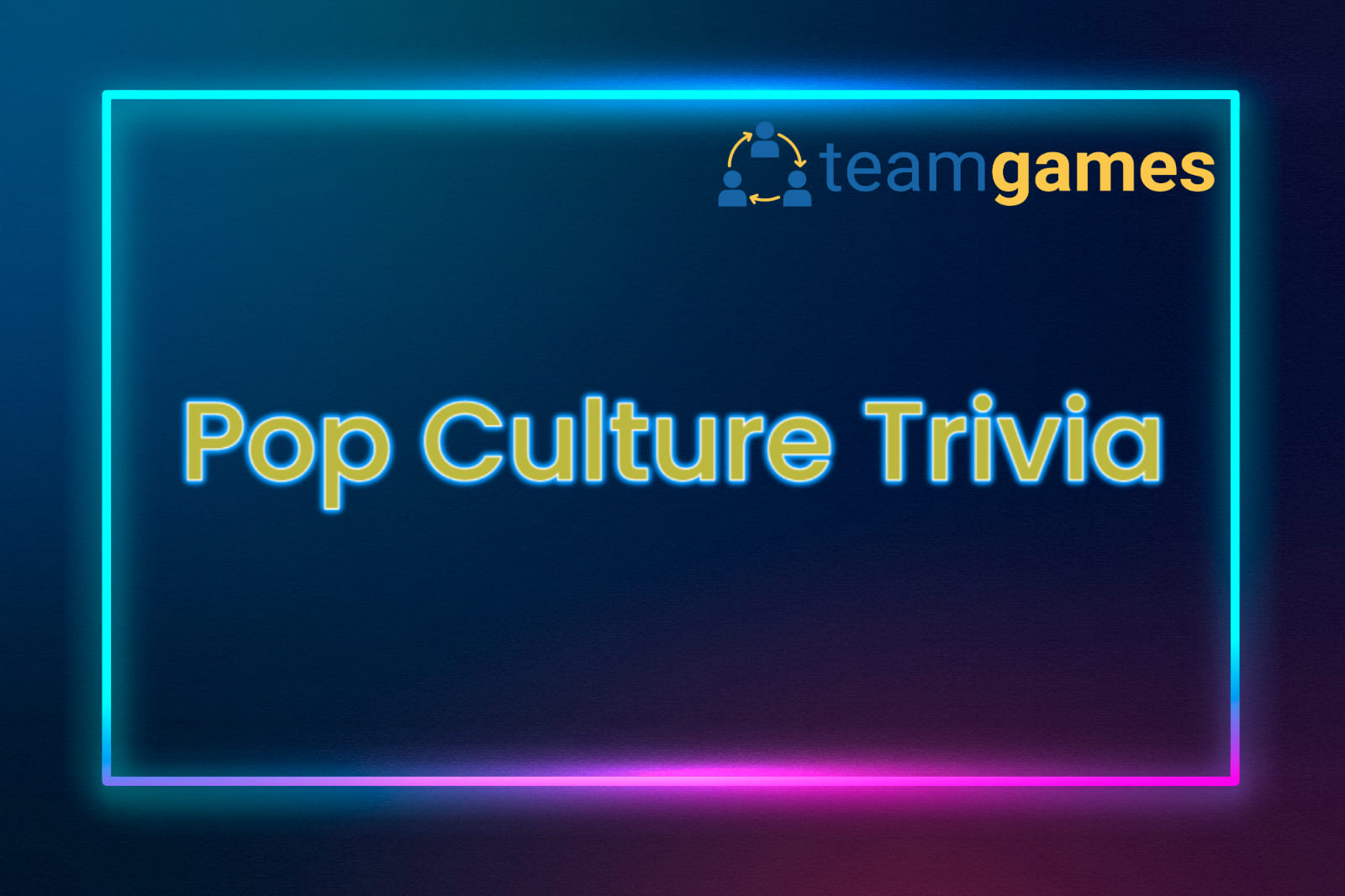 Pop culture trivia games have gained popularity as a replacement for traditional trivia nights due to their relatability, connection to current trends, entertainment value, educational aspects, customization options, and accessibility through digital platforms. They provide a vibrant and interactive way to celebrate and engage with popular culture while having fun with friends, family, or fellow enthusiasts.
Furthermore, the flexibility and customization options of pop culture trivia games make them appealing for different occasions. Whether it's a casual gathering, a virtual trivia night, or a themed event, these games can be tailored to suit the specific interests and preferences of the participants. This personalization adds an extra layer of excitement and encourages active participation.
List of 15 of the best pop culture trivia games that are sure to amp up the excitement.
There are several popular pop culture trivia games available that are enjoyed by many people. Here are some of the best pop trivia games:
Trivial Pursuit: Pop Culture Edition
Trivial Pursuit is a timeless classic, and the Pop Culture Edition specifically focuses on questions about movies, music, television, and celebrities. With over 1,800 questions, this game is perfect for pop culture enthusiasts.
Scene It?
Scene It? combines traditional board game elements with DVD technology. Players watch video clips, solve puzzles, and answer questions about movies, TV shows, and music, making it an engaging experience for movie buffs and trivia lovers alike.
Smart Ass
Smart Ass is a fast-paced trivia game that challenges players to blurt out the answer before their opponents. The questions cover a wide range of pop culture topics, including movies, music, TV, and more. It's a hilarious and raucous game for parties and gatherings.
Pop Culture Trivia Game
This game features 100 cards with over 1,000 questions about movies, music, TV shows, celebrities, and much more. It's a compact and portable option that can be played virtually anywhere, making it ideal for road trips and vacations.
Wit's End
Wit's End is a challenging trivia game that tests players' knowledge in a variety of categories, including pop culture. It features brain teasers, riddles, and trivia questions that will keep you on your toes throughout the game.
Read More About : The Power of Outdoor Team Building Events: Fostering Collaboration and Growth
Name That Song
For music lovers, Name That Song is an entertaining game that challenges players to guess the song title and artist based on short snippets of music. It covers a wide range of genres and decades, making it a hit for any trivia night.
Trivia 1980
Step back in time with Trivia 1980s, a game dedicated to all things '80s pop culture. From iconic movies and TV shows to unforgettable music and fashion trends, this game is a nostalgic trip down memory lane.
Geek Battle
Geek Battle is a trivia game designed for self-proclaimed geeks and nerds. It covers a wide range of topics, including movies, comics, video games, and more. With its mix of traditional and unconventional trivia questions, it's perfect for gamers and pop culture enthusiasts.
Cards Against Humanity
While not a traditional trivia game, Cards Against Humanity is a hilarious and irreverent party game that often incorporates pop culture references. It's a game of matching phrases, where players compete to create the most outrageous and humorous combinations.
Trivia Murder Party (Jackbox Games)
Part of the Jackbox Party Pack series, Trivia Murder Party is a digital trivia game that combines pop culture questions with a murder mystery twist. Players compete to stay alive by answering correctly while also facing off in mini-games. It's a perfect choice for virtual trivia nights.
Pop Culture Trivia (QuizUp):
QuizUp is a popular mobile trivia app with a wide range of categories, including an extensive pop culture section. Challenge friends or players from around the world in real-time trivia battles to test your knowledge.
Movie Trivia Games (IMDb Trivia App)
IMDb Trivia App offers a variety of movie-related trivia games, including quizzes that cover actors, quotes, plotlines, and more. With a vast database of movie knowledge at your fingertips, it's a must-have for film enthusiasts.
Friends Trivia Game
For fans of the beloved TV show "Friends," this trivia game is a treat. Test your knowledge of the show's characters, iconic moments, and memorable quotes as you compete with fellow fans to be the ultimate Friends expert.
Harry Potter Trivial Pursuit
Step into the magical world of Harry Potter with this Trivial Pursuit edition. It challenges players with questions about the books, movies, characters, and the wizarding world in general. Perfect for Potterheads looking to test their knowledge.
Buzz! The Music Quiz
Buzz! The Music Quiz is a video game series available on various platforms, including PlayStation. It features a vast selection of music trivia questions from different genres and eras, making it an exciting choice for music enthusiasts.
Conclusion
No matter your preferred medium of trivia gaming board games, digital experiences, or mobile apps—these 15 pop culture trivia games are sure to amp up your trivia night and provide endless entertainment. Whether you're a movie buff, music lover, or pop culture aficionado, these games offer a wide range of questions and challenges to keep everyone engaged. So gather your friends, prepare your knowledge, and get ready for a night of laughter, competition, and some serious pop culture trivia fun!