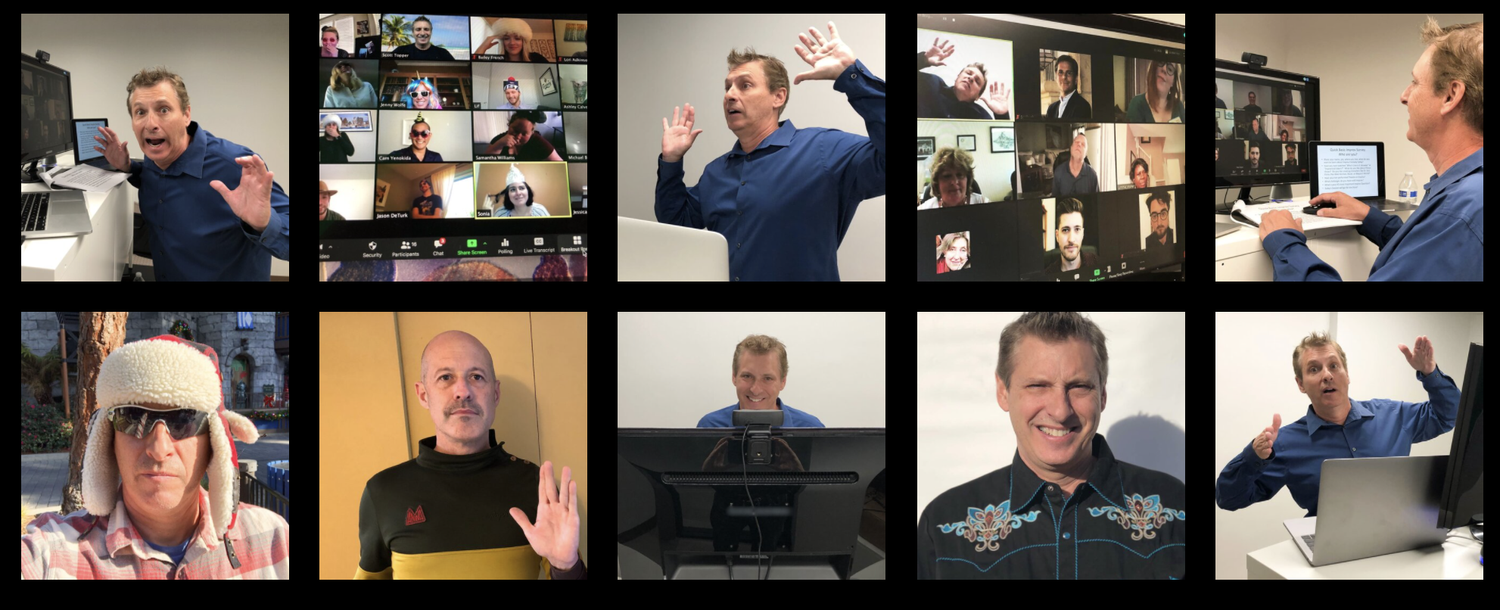 Interactive lessons for teams and training and skill development using improv comedy taught virtually with 3X Emmy TV Show Host Scott Topper. Skilled teammates attract & keep customers. Improv Coach Scott Topper offers an interactive and FUN online improv class workshop for team building and work skills so your remote team can hone skills and learn faster.
Virtual Improv Fun & Games with a 3X Emmy TV Live Show Host
"Honestly this was an awesome activity. I was not looking forward to it but it was so much fun. And I can totally see the transferable skills to the workplace – and enjoyed the tips for getting into the zone ahead of a work presentation etc. Scott was engaging, and kind in his interaction with the team and it really helped build for a safe space to try."
Mary, Remote Team Coordinator
Corporate workforce training and corporate virtual workshop seminar with improv comedy training. Scott Topper is the industry leader in business training. Chat with us today. Train your team with professional improv coach Scott Topper online.
Coaching and training to improve executive presence, confidence, presentation skills. Start engaging. Get honest feedback to make real and lasting change.
Learn How to Improve Your Management Skills With an improv Education Course. Get Access To Best In Class Knowledge And Management Skills. Clearly and convincingly communicate remote worker ideas that are critical to business success.
Scott's virtual improv class is for global team attendees with a focus on having fun, laughing and getting to know each other. Great for remote teams that have not met in-person.
Scott offers improv teambuilding activities that change company culture! You'll engage in improv activities that boost team communication, collaboration and creativity.